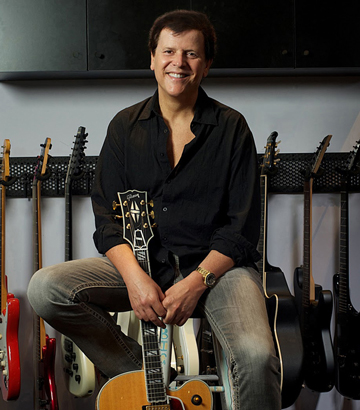 BIRTHDAYS
1929: Joe Pass
1947: John Lees (Barclay James Harvest)
1954: Trevor Rabin (Rabbit / Yes)
1955: Fred White (Earth, Wind & Fire)
1955: Paul Kelly
1961: Wayne Coyne (The Flaming Lips)
1976: Bic Runga
EVENTS
1968: Johnny Cash played a show for 2,000 inmates at Folsom Prison, later released as a live album.
1973: Eric Clapton made his stage comeback at Rainbow Theatre, London, with guests including Pete Townsend, Ron Wood & Stevie Winwood. The recordings were released as 'Rainbow Concert' album.
2007: Death of saxophonist, Michael Brecker [aged 57].
2016: Death of record producer / manager, Giorgio Gomelsky [aged 81]. He managed The Yardbirds & The Rolling Stones in their early days, when he owned the Crawdaddy Club.
Happy Birthday to guitarist / singer / multi-instrumentalist / composer / producer, Trevor Rabin! Known for his outstanding work with Yes and countless film soundtracks, the very clever Trevor celebrates his 66th birthday today!
Here is some excellent footage of Trevor with Yes, live in 1984.